Kunstpublikationer in Copenhagen 2009
---
24-26th April 2009: Overgade Institut for Samtidskunst
---
For this years event CMYK in Copenhagen kindly included some of our books into their stall.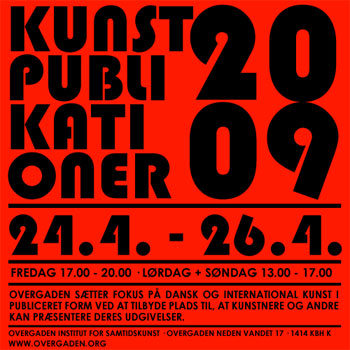 Art Publications 2009
24-26 April Overgaden will present an Art Publication Fair, offering artists
and others the possibility of presenting their publications. This year the
Art Publication Fair continues throughout the week with a series of events.