Verbale Pupiller Århus Kunstbygning
---
Verbale Pupiller 22-25 October 
A poetryfestival, book-fair and exhibition at Århus Kunstbygning Denmark.
Early morning on the 21st we took the ferry to Denmark, stopped in Fredrikshamn, bought
a red sausage and entered the slow local train to Århus; A Shoal of Mackerel was on the way
to the newly renovated Kunstbygning in Århus together with 29 other publishing houses.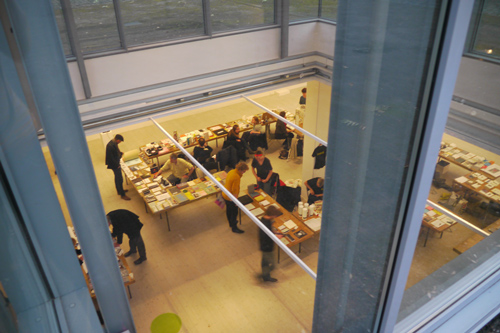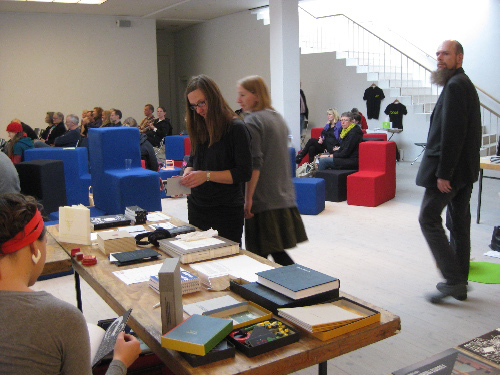 Our table. 
The invited publishing houses was a diverse crowd coming from Bergen in North to Dresten 
in South, from small two persons groups to established price winning publishers but with the 
common denominator of working with artists books, printed matters and books by artists.
The event also included 30 poets and 30 artists so we where surrounded by wall based 
artworks and constant sound from readings or performances. 
Guests on our table where Olle Essvik with four of his artists books and
Sara Hallström / Vanja Lardberg with their new book Driva.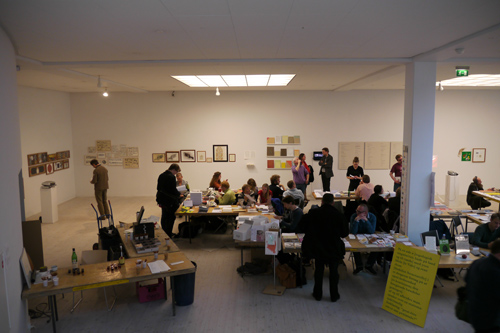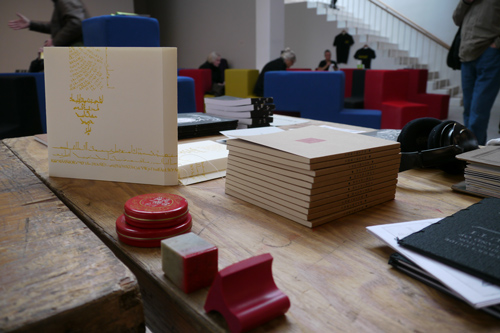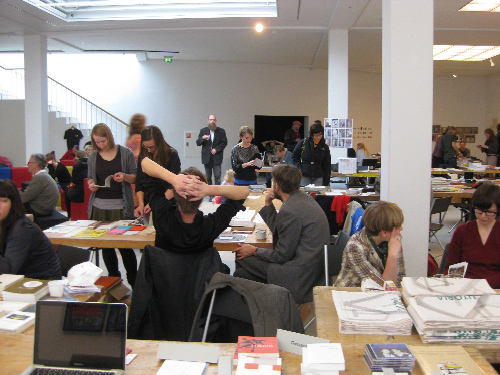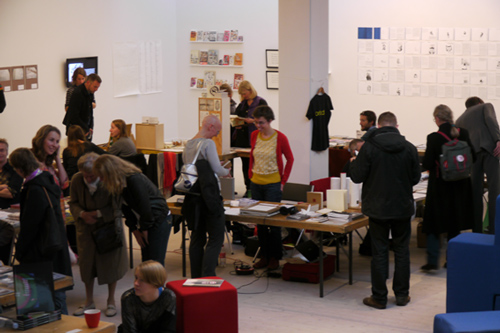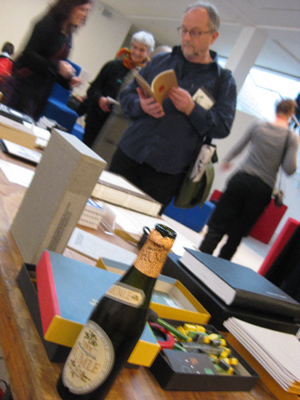 nice beer in the cafe...
Some of A Shoal of Mackerels books are now sold at Århus Kunsbygning bookstore. 
More information about the event and links to all the participants: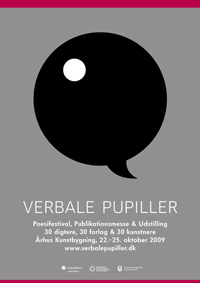 We specially thank KulturKontaktNord for their financial support!